What is "Non-Essential Business Travel?" Flying Safely During COVID-19

November 7, 2022
If you're scheduled to travel for work, you have probably heard the term "non-essential business travel." With the global uncertainty that has ensued since the onset of the Coronavirus pandemic, hard-hit areas have suspended, banned, and otherwise advised against travel for certain reasons.

Non-essential business travel is something companies, airlines, and governments have warned against to prevent the spread of the virus. So, what is essential and non-essential travel where your work is concerned?

While some business travel is critically important for operations, you should be safe and respectful when making your way across county, state, and country lines. Let's answer some pressing questions, so you can decide whether to take that trip or stay home this time.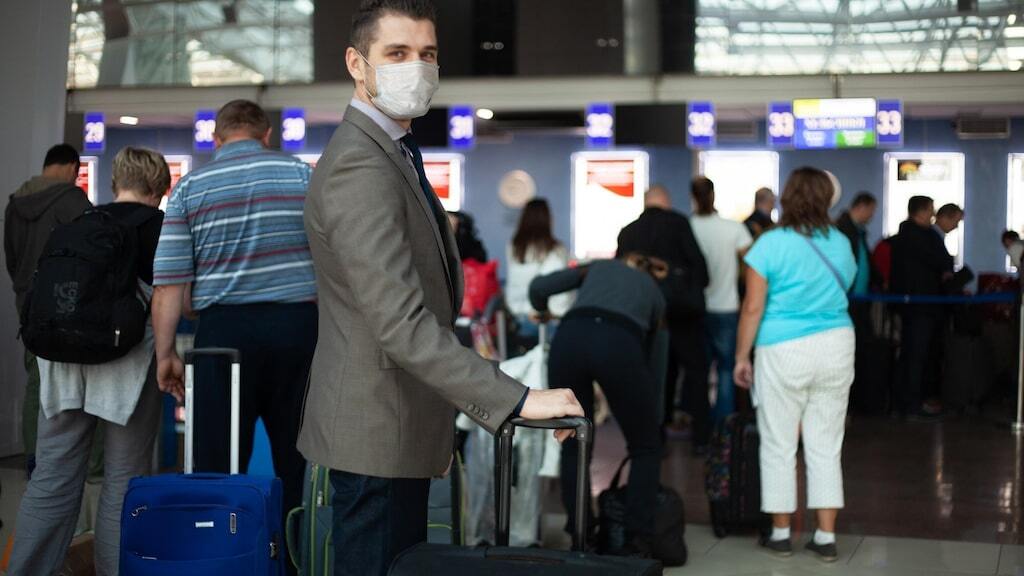 Why is Some Business Travel Discouraged Right Now?

The current understanding of the pandemic is that people over the age of 60 and immune-compromised individuals are at higher risk of serious illness and death if exposed to the novel Coronavirus. So, if you fall into one of these categories, you must take precautions. If you are younger and healthy, you still need to take precautions to protect yourself and those around you.
Travel, especially via airports and public transit, exposes you to hundreds and even thousands of other people. The more people you are exposed to, the more likely you are to spread or contract a communicable illness like Coronavirus.
Some international and domestic travel might be essential for your operations, and it's difficult if not impossible to define "essential" vs. "non-essential." The best you can do is ensure that you safeguard yourself, and others you come into contact with when you travel.
How to Travel Safely and Respectfully
Whether traveling internationally or domestically, here's how you can ensure that business trips are safe and respectful.
1. Sign up for the Smart Traveler Enrollment Program (STEP)
STEP is a free service that allows US citizens and nationals traveling and living abroad to enroll their trips with the US Embassy or Consulate. When you do, you will get updates about current safety conditions and travel advisories. Furthermore, it allows the US Embassy, family, and friends to get in touch with you in case of an emergency.
2. Stay up-to-date with the latest travel advisories
Be sure to research your destination city and state for local advisories. And, for international travel, see the US Department of State and Bureau of Consular affairs travel advisories for the latest updates.
The COVID-19 Case-Mapper shows an updated visual representation of which counties have been hardest hit in the past 14 days.


Click here to view the interactive map.
3. Find out if 14-day self-quarantine is required at your destination
In alignment with travel restrictions, find out if you will be required to self-quarantine during business travel. In Alaska and Hawaii, for example, out-of-state travelers are required to quarantine in hotel rooms and respective accommodations upon arrival. They are allowed to resume contact with the public only after they have been symptom-free for two weeks.
4. Stay home if you are sick
Even if you are not sick with COVID-19 specifically, it's important to avoid spreading any illness to others. Furthermore, we all must do our part to avoid overwhelming medical facilities. The best way to do this is to self-isolate if we are sick with any ailment that might be contagious.
5. Follow the CDC's guidelines for safe travel
The US Centers for Disease Control and Prevention (CDC) are the best source of domestic safety information during the pandemic. You can help slow the spread of the virus with the following actions.
Wear a mask
Avoid contact with sick people
Stay six feet from others
Wash your hands often
Keep unwashed hands away from your face
Use alcohol-based hand sanitizer
Avoiding touching public surfaces
For more information, see the CDCs full guidelines for safe travel.
6. Get trip cancellation insurance
In some cases, you need to plan business travel in advance, and there's no telling what could happen between now and then. While most airlines and travel agencies are sensitive to the situation surrounding the pandemic, they're also overwhelmed with customer service requests. As you know, it's always best to be prepared.
Note: United, American Airlines, and Delta Airlines have recently announced they're getting rid of flight change fees.
7. Choose travel services that take the COVID-19 situation seriously
When it comes to airlines, hotels, rental companies, food, parking, and any other travel services, make sure you understand what precautions are being taken. It is up to the public and the companies that provide travel services to help slow the spread of the virus. Most brands share information about the COVID-19 precautions they are taking on their websites.
Final Thoughts
While non-essential business travel can only be defined on a case-by-case basis, taking proper measures can ensure that you have the safest experience possible when you need to leave town for work. Use the guidelines above to make sure that's the case.
At The Parking Spot, your health and safety and that of our employees are at the forefront of our decisions.
Please stay safe!