Members Get Free Reservations
Through our loyalty program, earn one free day of airport parking for as few as seven paid days.
HOW IT WORKS
Get In, Take Off
The Parking Spot's website makes it easy to find airport parking for your next trip.
The Parking Spot's facilities are always open for your convenience.
Have a Spot Club card? Use it instead of a ticket to enter and exit faster!
One of our spotted shuttles will either pick you up right from your car...
Take one of our clean, convenient spotted shuttles for a short ride to the airport.
Let us clean your car while you're away (available as an additional option in select locations)
On your way back, download the Parking Spot App to track our Spotted Shuttles, which will take you from the airport....
Our self check-out lanes or friendly cashiers will help you be on your way.
Enjoy a complimentary bottle of water, and we'll see you next time!
The Parking Spot is coming to Salt Lake City!
On April 26, 2018, The Parking Spot broke ground on our 39th airport parking location! This new location, serving Salt Lake City International Airport, is scheduled to open in December, 2018.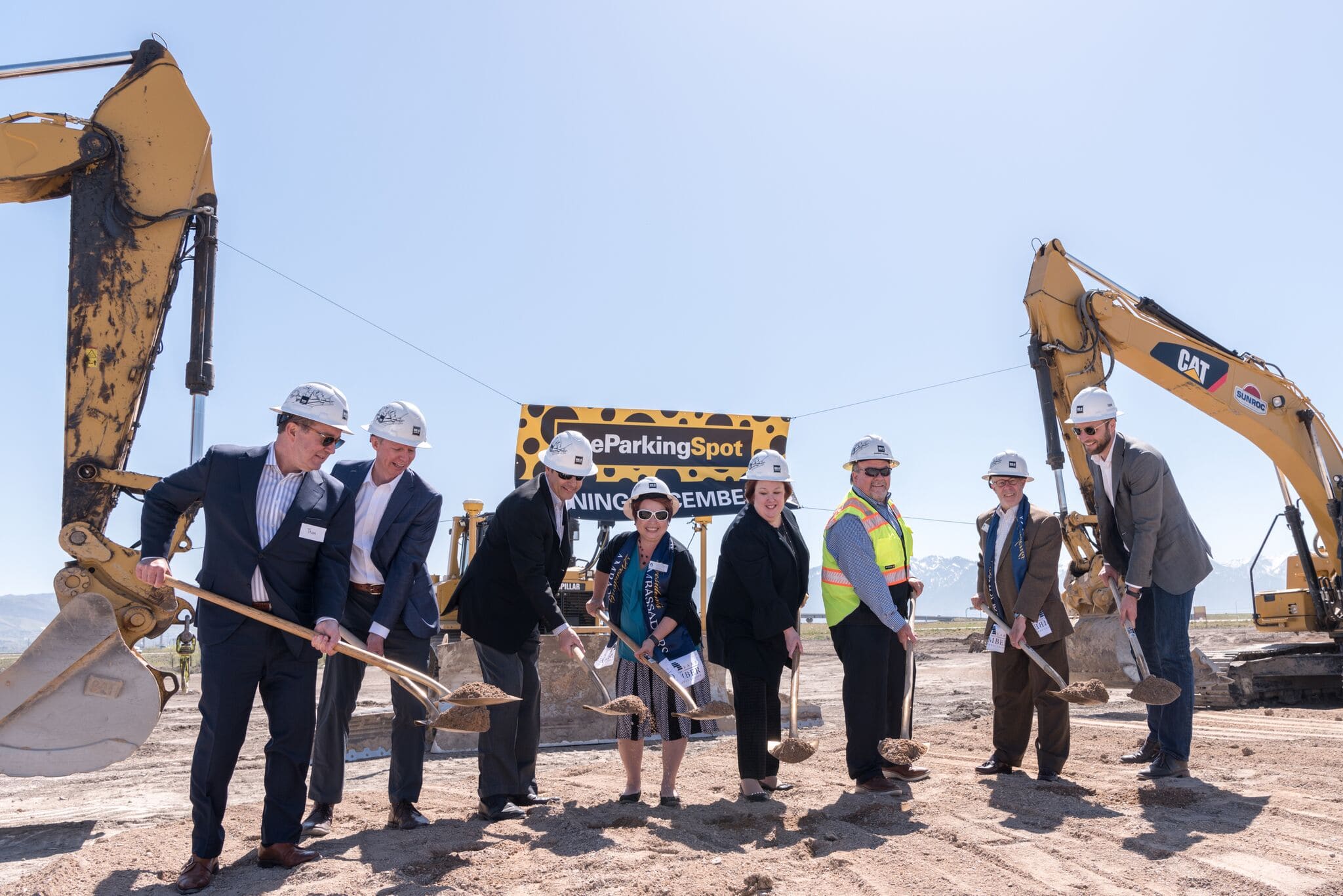 As SLC airport continues to expand, we're excited and ready to offer travelers an additional option to reduce the stress of...
Continuous shuttle service and luggage assistance to and from our airport parking lots.